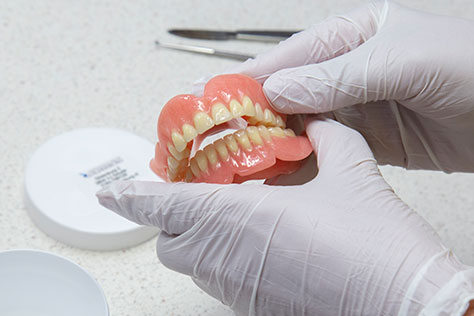 Volledige Prothese
Krijgt u voor het eerst een kunstgebit of heeft u een nieuw kunstgebit nodig?
In de regel mag u na 5 – 7 jaar uw huidige prothese vervangen van uw zorgverzekeraar. Wanneer de Tandprotheticus om diverse redenen adviseert de prothese eerder te vervangen wordt daar een machtiging voor aangevraagd bij uw zorgverzekeraar.
Overweeg een nieuw kunstgebit wanneer uw huidige kunstgebit ouder is dan 5 jaar, pijnklachten veroorzaakt, regelmatig breekt of scheuren vertoont.
Voor een vakkundig advies over een nieuw kunstgebit bent u bij Tandprothetische Praktijk Besselink aan het juiste adres. Uw nieuwe gebitsprothese wordt vakkundig aangemeten tijdens een pijnloze behandeling. Voor een nieuwe prothese zult u 4 tot 5 keer bij ons op afspraak komen voordat uw kunstgebit gereed is.
Meer behandelingen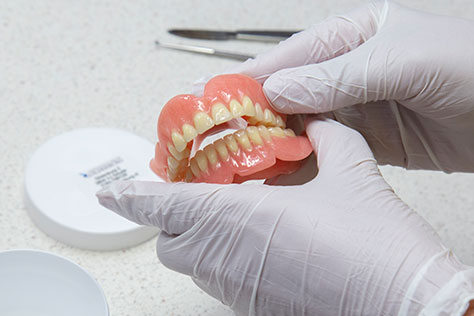 Volledige Prothese
Informatie over het kunstgebit
Krijgt u voor het eerst een kunstgebit of heeft u een nieuw kunstgebit nodig? Een kunstgebit van 5 jaar en ouder mag vervangen worden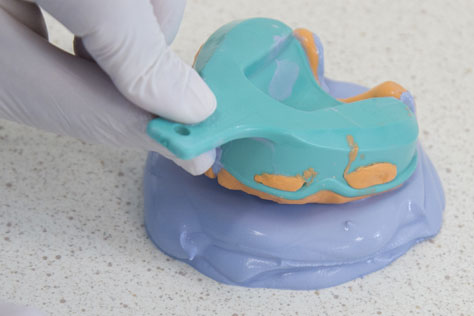 Immediaat Prothese
Noodprothese
Worden in de onder en/of bovenkaak alle tanden getrokken bij de tandarts of kaakchirurg dan krijgt u allereerst een immediaatprothese, ook wel een noodprothese genoemd.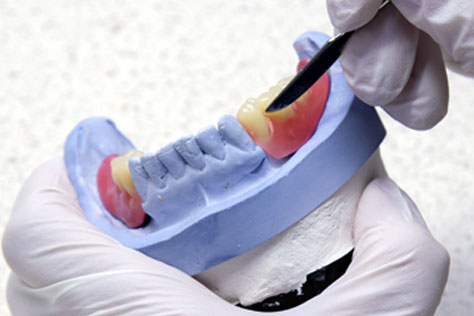 Gedeeltelijke Prothese
Partiële Prothese
De Tandprotheticus is een specialist
in het aanmeten en vervaardigen
van gebitsprotheses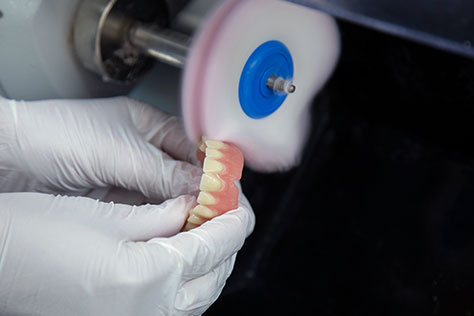 Reparatie & Rebasing
Iedere twee jaar een controlebezoek
Bij ons kunt u ook terecht als er bijvoorbeeld een tand uit uw gebitsprothese is gevallen, uw gebitsprothese is gescheurd of zelfs gebroken.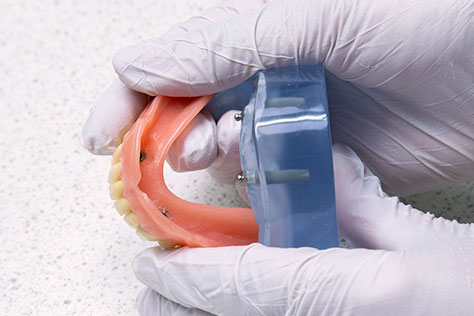 Implantaatprothese
Draagt u al lang een kunstgebit?
Dan gaat de onderkaak slinken en bestaat de kans dat het kunstgebit steeds losser gaat zitten. Dat kan pijn veroorzaken.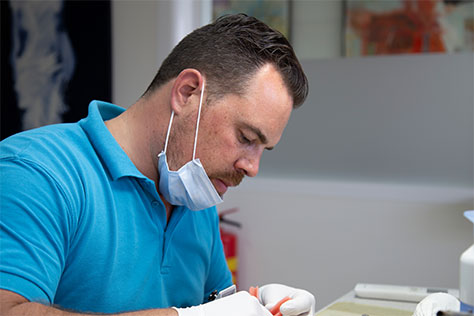 Advies
Advies op maat
Maak een afspraak voor advies. Tenslotte gaat alles prettiger met een optimaal functionerend kunstgebit.
Tandprothetische praktijk Besselink maakt graag tijd voor u
Copyright © 2022 TPP – Alle rechten voorbehouden
Volledige Prothese